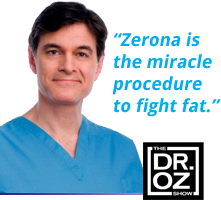 Our Location
5015 Riviera Court

Fort Wayne, IN 46825
Business Hours
| | |
| --- | --- |
| Day | Hours |
| Monday | 7:00 AM to 7:00 PM |
| Tuesday | 7:00 AM to 7:00 PM |
| Wednesday | 7:00 AM to 7:00 PM |
| Thursday | 7:00 AM to 7:00 PM |
| Friday | 7:00 AM to 7:00 PM |
| Saturday | Closed |
| Sunday | Closed |
Body Contouring Center in Fort Wayne, IN
Do you want more information about Fort Wayne, IN, body contouring? New Life Body Sculpting specializes in a unique and ground breaking procedure that can remove unwanted fat without any of the pain or recovery time needed for traditional liposuction. Our Fort Wayne, IN, team wants to make it easy for our patients to look and feel their best. We'll answer all of your questions about the procedure and provide you with the information you'll need to make the right choice for you.
At our clinic, we always begin any course of treatment by completing a detailed diagnostic of your health. We take every precaution possible to ensure all of our treatments are delivered in a safe and effective manner to our Fort Wayne, Auburn, and Warsaw patients. Laser lipo is an innovative procedure that uses Zerona technology to pinpoint areas of unwanted fat with tiny lasers. It painlessly turns your fat into a liquid substance that is naturally drained by the body. You won't have to worry about long recovery times or other uncomfortable side effects and you'll see results within two weeks!
If you are looking for a safe and effective way to complete Fort Wayne, IN, body contouring, choose New Life Body Sculpting. We are a caring clinic that is committed to assisting women look and feel their best. Clients from throughout greater Fort Wayne, IN, come to us when they want safe and long-lasting fat removal for a reasonable price. To find out more about our services or to schedule an initial consultation with one of our specialists, call our offices today!
Shrink Fat Cells With Zerona Treatment

Call New Life Body Sculpting at 260-471-1120 or contact us online today
Featured Video
The future of liposuction, a brand new laser called Zerona. It zaps away fat without the bruising, scars or downtime. - Dr. Travis Stork from The Doctors