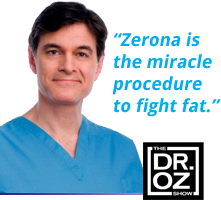 Our Location
5015 Riviera Court

Fort Wayne, IN 46825
Business Hours
| | |
| --- | --- |
| Day | Hours |
| Monday | 7:00 AM to 7:00 PM |
| Tuesday | 7:00 AM to 7:00 PM |
| Wednesday | 7:00 AM to 7:00 PM |
| Thursday | 7:00 AM to 7:00 PM |
| Friday | 7:00 AM to 7:00 PM |
| Saturday | Closed |
| Sunday | Closed |
Laser Fat Removal in Fort Wayne, IN
If you're spending long hours at the gym but only seeing lackluster results, you're not alone. No matter how committed you are to your healthy lifestyle, you may not be able to slim and contour certain trouble spots without some help. Laser fat removal may offer a safe, permanent solution to stubborn fat deposits in trouble spots like the thighs, hips, buttocks, and abdomen. And New Life Body Sculpting offers laser fat removal in a friendly, comfortable and professional environment.
No More Trouble Spots
At New Life Body Sculpting, we offer state-of-the-art body contouring treatments designed for maximum results with minimal discomfort and downtime. We work hard to help our clients achieve the lean, sculpted bodies they've always dreamed of and experience the enhanced quality of life that comes with more confidence.
If diet and exercise alone just aren't producing the results you want, the professionals at New Life Body Sculpting are here to help. Call our office in Fort Wayne, IN today to schedule your consultation and find out whether laser fat removal may be right for you.
Shrink Fat Cells With Zerona Treatment

Call New Life Body Sculpting at 260-471-1120 or contact us online today
Featured Video
The future of liposuction, a brand new laser called Zerona. It zaps away fat without the bruising, scars or downtime. - Dr. Travis Stork from The Doctors