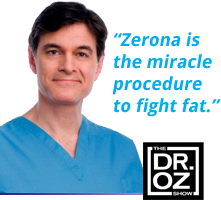 Our Location
5015 Riviera Court

Fort Wayne, IN 46825
Business Hours
| | |
| --- | --- |
| Day | Hours |
| Monday | 7:00 AM to 7:00 PM |
| Tuesday | 7:00 AM to 7:00 PM |
| Wednesday | 7:00 AM to 7:00 PM |
| Thursday | 7:00 AM to 7:00 PM |
| Friday | 7:00 AM to 7:00 PM |
| Saturday | Closed |
| Sunday | Closed |
Laser Lipo in Fort Wayne, IN
Are you considering Fort Wayne, IN, laser lipo? New Life Body Sculpting understands how hard it can be to determine which procedures make sense for you. We have a friendly and knowledgeable medical staff that will outline all of the details you need to know to make the right decision for your care. We serve patients throughout Fort Wayne, IN, when they want gentle, personalized care for a reasonable price.
We are a focused clinic that only offers procedures that really work. We want to assist our patients in creating the body they've only dreamed about. We've made a point to stay current with all of the latest treatments and procedures that are offered in our field. We've discovered that benefits of laser liposuction procedure far outweigh any of the drawbacks. Our team of professionals wants to help residents of Fort Wayne, Auburn, and Warsaw discover the body that has been hidden under stubborn pockets of fat.
When you want to receive a professional Fort Wayne, IN, laser lipo procedure, call New Life Body Sculpting. We understand our field thoroughly and will provide you with all the information you need to make a positive choice for you and your family. This body contouring approach uses Zerona technology. Our Fort Wayne, IN, team will do everything they can to make your time with us comfortable and relaxing. We offer non-invasive, painless procedures that actually work! To find out more about our patient centered approach or to schedule a consultation with one of our professionals, contact our offices now!
Shrink Fat Cells With Zerona Treatment

Call New Life Body Sculpting at 260-471-1120 or contact us online today
Featured Video
The future of liposuction, a brand new laser called Zerona. It zaps away fat without the bruising, scars or downtime. - Dr. Travis Stork from The Doctors