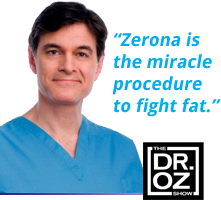 Our Location
5015 Riviera Court

Fort Wayne, IN 46825
Business Hours
| | |
| --- | --- |
| Day | Hours |
| Monday | 7:00 AM to 7:00 PM |
| Tuesday | 7:00 AM to 7:00 PM |
| Wednesday | 7:00 AM to 7:00 PM |
| Thursday | 7:00 AM to 7:00 PM |
| Friday | 7:00 AM to 7:00 PM |
| Saturday | Closed |
| Sunday | Closed |
Reducing Fat in Fort Wayne, IN
If you're struggling with stubborn fat deposits in trouble spots like your abdomen, thighs, buttocks or arms, you're definitely not alone. It's an unfortunate fact that sometimes dieting and working out just aren't enough. When eating right and exercise aren't producing the results you want, come to New Life Body Sculpting in Fort Wayne, IN to learn more about your options for fat reduction.
Your Needs Served
Sometimes nature just needs a little boost. As we age, it becomes harder and harder to shed excess fat – no matter how hard we work at it. But thanks to advances in fat reduction technology, it may be possible to eliminate exercise-resistant fat deposits once and for all.
At New Life Body Sculpting in Fort Wayne, IN, our body contouring treatments are designed to provide maximum results in a convenient outpatient setting. We use a variety of techniques to help you shed unsightly fat and cellulite for a leaner, more contoured appearance.
You deserve to love the way you look. Call New Life Body Sculpting today to learn more about our fat reduction treatments and to schedule your consultation.
Shrink Fat Cells With Zerona Treatment

Call New Life Body Sculpting at 260-471-1120 or contact us online today
Featured Video
The future of liposuction, a brand new laser called Zerona. It zaps away fat without the bruising, scars or downtime. - Dr. Travis Stork from The Doctors