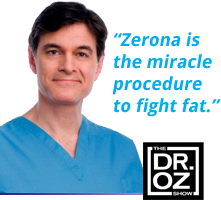 Our Location
5015 Riviera Court

Fort Wayne, IN 46825
Business Hours
| | |
| --- | --- |
| Day | Hours |
| Monday | 7:00 AM to 7:00 PM |
| Tuesday | 7:00 AM to 7:00 PM |
| Wednesday | 7:00 AM to 7:00 PM |
| Thursday | 7:00 AM to 7:00 PM |
| Friday | 7:00 AM to 7:00 PM |
| Saturday | Closed |
| Sunday | Closed |
Healthy Weight Loss in Fort Wayne, IN
Losing weight isn't easy. But if your current weight is compromising your health, you need to take care of the problem before it impacts your long-term wellbeing. New Life Body Sculpting is a medical weight loss center in Fort Wayne, IN designed specifically for people like you. When you come to us, you'll get personalized attention and compassion from the moment you walk through our doors.
Let Us Help
Losing weight involves more than just cutting calories or avoiding certain foods. In many cases, it means making significant lifestyle changes and altering your eating habits on a whole. Without the support of a medical weight loss center like New Life Body Sculpting, losing weight can be extremely difficult. Why go through the process alone when our team can supervise your weight loss? Our goal is to help you drop those unwanted pounds in a safe, effective fashion.
It's time to take control of your weight and your health. To schedule a consultation at New Life Body Sculpting, call today.
Shrink Fat Cells With Zerona Treatment

Call New Life Body Sculpting at 260-471-1120 or contact us online today
Featured Video
The future of liposuction, a brand new laser called Zerona. It zaps away fat without the bruising, scars or downtime. - Dr. Travis Stork from The Doctors